The next to be tried from my recent China Glaze Haul is Sexy in the City. Can I just say, I'm in love (with this colour)! It is divine. You may have deduced I have a thing for Blue/Turquoise/Purple :p
Again, as with Turned up Turquoise, I'm definitely impressed with the quality of the polish. The finish was shimmery which really shines through in certain light.
The next photo shows ow the colour looks different in artificial light without flash: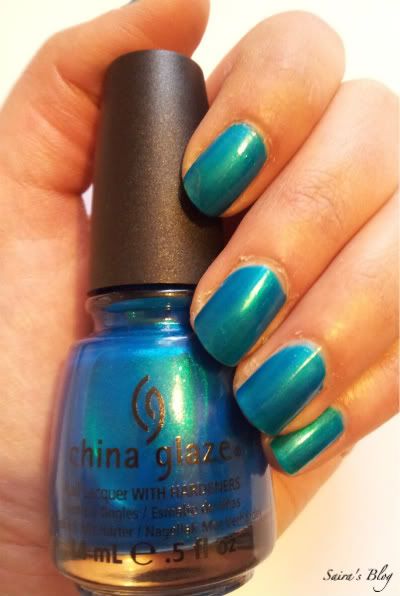 A clearer view with flash: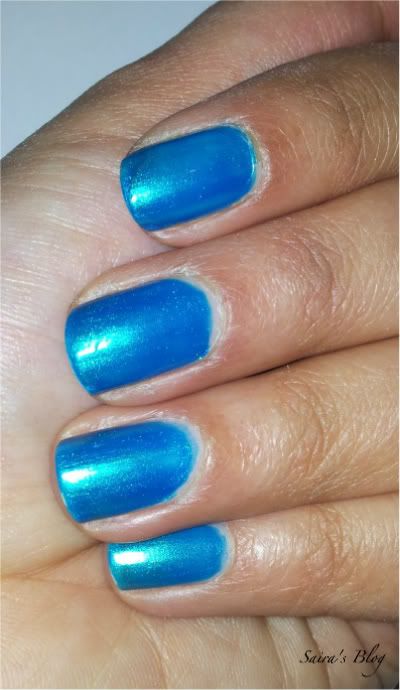 In this you can really see the beautiful shimmer that this polish has:
This colour is a sure-fire show stopper for me. If Turned Up Turquoise had me liking China Glaze Polishes, this one has sealed the deal!! There's not much I can say about this except I loved everything about it!
Do you own Sexy in the City? What do you think of it?
x