This is a quick post to show off my niece's Christmas present to me :) I initially set out to simply paint my nails with the Barry M Limited Edition Lilac Foil. This is a wonderful colour, with a frosty finish.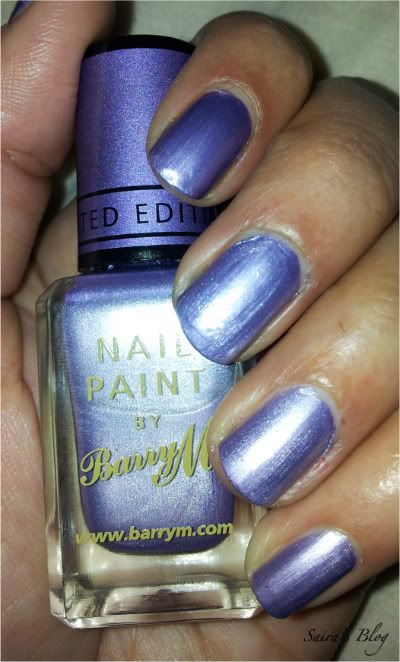 In the end though, I ended up attempting my first gradient. This looks like a split sometimes to me, but overall I'm quite happy with this. I used Maxfactor Mini Effects in Fantasy Fire.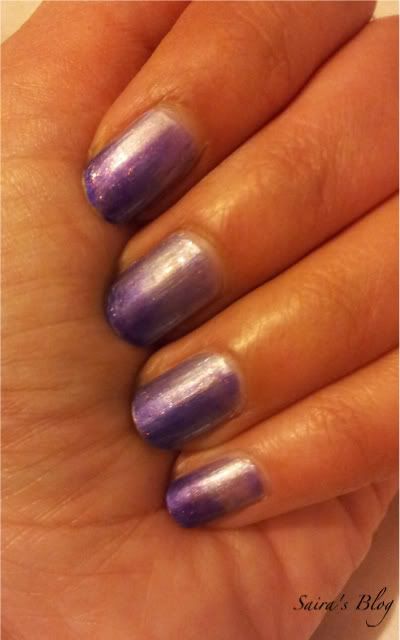 Please excuse the tip wear, I had no time to photograph this just after completion, and it had gone through two days of wear.
I'm quite happy with my first attempt :) Hopefully I'll get better with practice!
x