This is just a fleeting post about Nails Inc Fulham Palace Road. I didn't actually realise I owned this colour until I went through my collection (again). Aha! A quick Google search has shown that it was part of the Limited Edition Cashmere Collection, which I never actually bought! So this belongs to my sister :p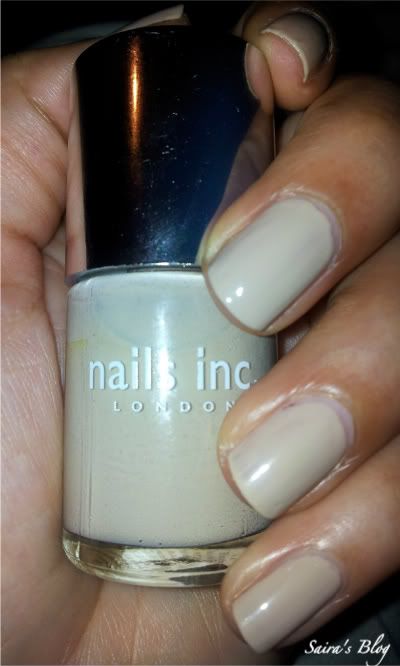 This is described as an 'iced coffee' colour, which I think describes it pretty accurately. I mean, my Starbucks Iced Latte does usually look a similar shade! It's a creme consistency, and I had to use three coats to get a smooth finish, which is normal I find for the Nail Inc polishes that I own. This is one of the more muted colours
I own
I've tried, so I jazzed it up a little with nail tattoos from the Andrea Fulerton Nail Boutique chains range.
Please excuse my dry skin! My fingers were in a sorry state unfortunately :( The combination of freezing cold weather, working indoors & working outdoors is terrible!
The
nail tattoos
(AFNB) are available exclusively at Superdrug and they retail at £1.99.