This is my first Nubar nail polish, so exciting stuff! I had heard of Nubar, but didn't know where to find it in the UK (I'm not an ebayer I have to admit). After a few online searches, I decided to try Beauty Bay, and then spent hours finalising my first order (including Orly's
Rococo-A-Go-Go
and
Rock The World
). In the end I settled on Dreamers Island.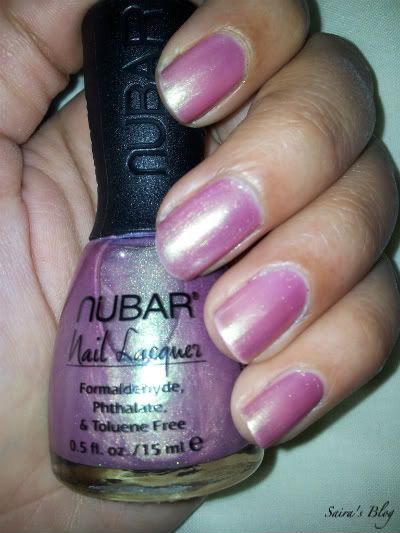 I wasn't sure quite how this would come out, but I needed two coats to lessen the VNL, though in futureI would perhaps use three coats to give an even more opaque coverage. The polish itself had an even consistency in that it was easy to apply a single smooth coat.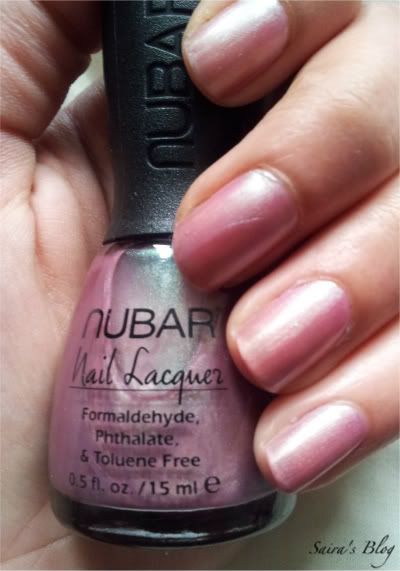 Now I have to say, this is not what I was expecting! It is described as a '
multi toned pearlescent plum', but to me, this looks pink.
The (blurry) picture below does show that this does have a silver shimmer.
There was an instance when I was looking at my nails, where they did look 'multi toned', but as much as I tried to recreate that angle to photograph them, I couldn't :( This is a simple colour, and quite contrary to the usual brighter colours I wear, but I do like it. But it's definitely pink in my books and not plum!
For my first Nubar, I'm relative impressed with the quality of the polish itself, and I may have purchased another one (or three) since this buy!
Have you tried Nubar polishes? What do you think of them, or of this colour?
x