This is my first China Glaze swatching! I was pretty excited when I found out that there was a
Sally's
in the UK, and I could buy from them so easily as there's a store not far from me - yay! You can also buy online, but I do like being able to select my colours in person :) I purchased Turned Up Turquoise, Sexy in the City and Skyscraper. I also got a top coat free with the purchase of two polishes, so I chose the No Chip Top Coat. I was so excited I didn't know which to swatch first! So by random selection, here we have Turned Up Turquoise:
I
love
this colour! It's just so nice! This is a matte polish, I definitely wasn't expecting that, but it was a good surprise. I used two coats to get an even finish.
I was a little worried about how it would apply, and the consistency of the formula, but I was worrying for no reason :) It has a very slight shimmer to it, which although visible in the bottle, is only apparent on the nail on close inspection.
With flash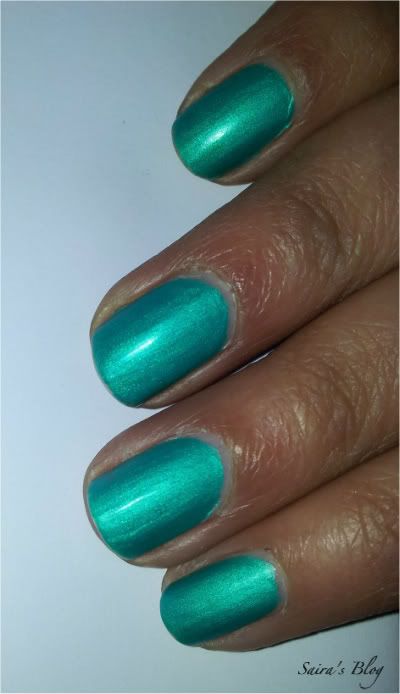 With flash
Without flash
The retail price on these is approximately £6.60.
What do you think of China Glaze polishes? Do you like this colour range as much as I do?
x