I fell a little in love with Mavala polishes after I tried
Electric Green
. After spending a long time dithering on
Beauty Bay
, I decided to go bright, and chose Tangerine! I wear bright colours, but usually not oranges/pinks/reds etc.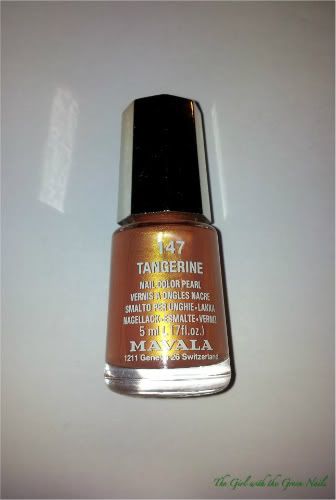 The bottles are small, so you can finish one. The one thing that worries me when I buy polish is that I will have slightly used bottles that seem to last forever. And I do!
With flash
The finish was a little frosty, and two coats left a slight VNL, so I opted for three coats to give a smooth solid finish. The formula was a little thin, so personally I would always use three coats.
Without flash
I like this colour so much, I've worn it a few times already despite only owning it two months - which let's be honest - is pretty rare for me!
What do you think of the colour? Have you tried Mavala polishes?
x