I had a few issues deciding what to do for today's Polish Us Pink organised by the lovely
Susan
. In the end though, I decided to try a couple of my new receipts: Forbidden Fruit by
Pretty Serious
and a pink nail art pen from
Models Own
. I only heard of Pretty Serious Cosmetics fairly recently when I happened upon swatches of
VT100
. Forbidden Fruit is one of the Pretty Serious polishes I received in a swap with Margaret (thank you!).
Forbidden Fruit is described as a "super glossy white jelly with delicate silver shimmer flecks", and I totally agree. I liked that full opacity was achieved with two coats. I would be happy to wear this colour alone, and normally I would never dream of going out with white nails.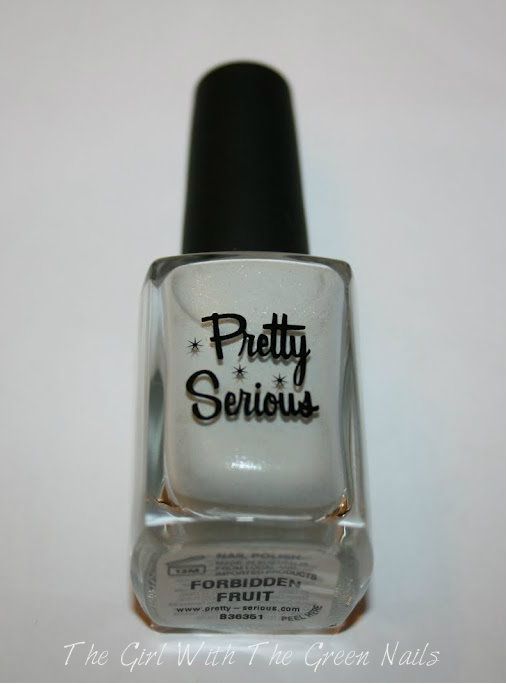 The Models Own pink nail art pen has a pen point, but it also has a striper brush. I own every colour of these now, and recommend them as they're great to work with.
I decided to attempt a little nail art with emphasis on the pink ribbon which is worn in aid of breast cancer awareness.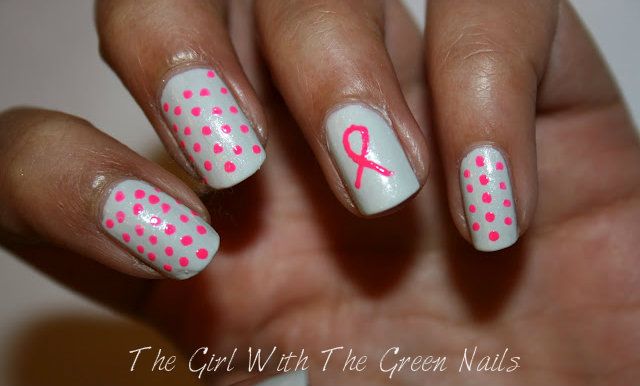 The photo below is slightly unnecessary, but I like the way the shimmer in Forbiden Fruit is looking :)
Don't forget to check out the links to the following websites for Breast Cancer Awareness in the UK. They have details of how to check your breasts for any possible problems, and also details of how to donate or fundraise:
Breast Cancer Campaign
Breast Cancer Care
Cancer Research UK
Macmillan Cancer Research
Remember to check out the other bloggers taking part (see below) and also look out for the #PolishUsPink hashtag on Twitter and Instagram!!
What did you think of today's Polish Us Pink mani?
x