Today's long overdue post is about the highly in demand Mirrorball collection from Models Own. I think a lot of people started lusting over these beauties as soon as the press shots were released. A photo of beautiful, shimmery glitters with matching lids... what's not to love?? I picked up my set at the Models Own Bottleshop over at Westfield London a couple of months back. If you haven't been there, you should go. All the ladies working there have been so helpful whenever I've gone. Anyways, to the point after dithering for a while - no surprise there - I decided to go with skittles :)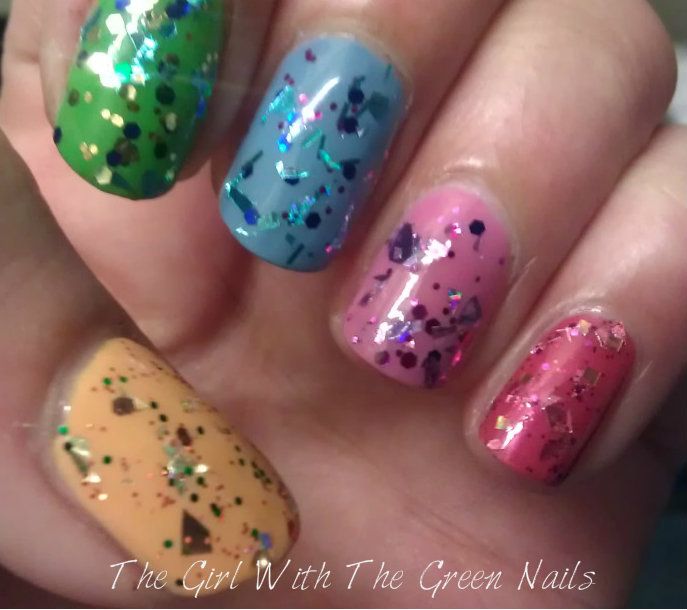 The base I started with was colourful by my usual standards: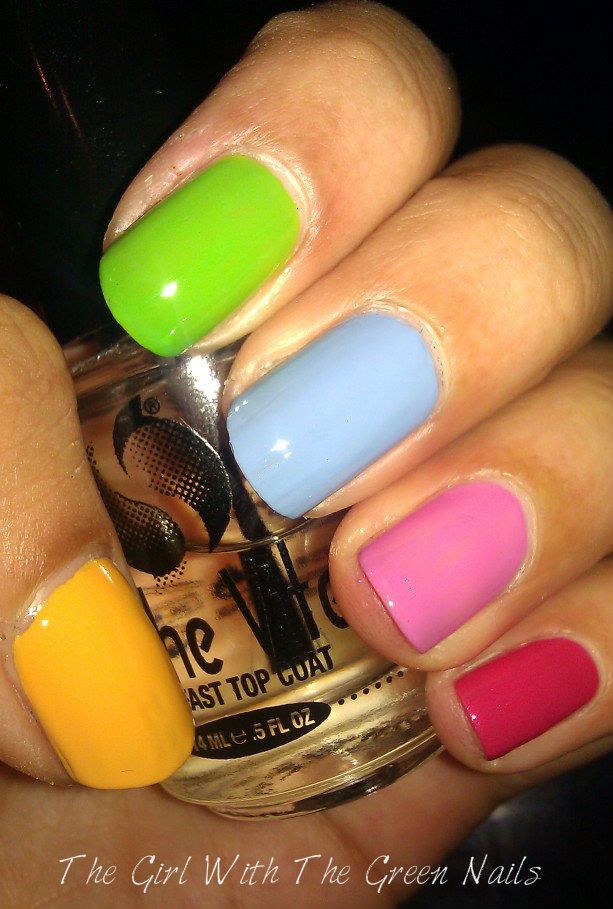 Thumb to little finger: Essence Snow White TE Happy, Ulta3 Tahitian Lime, China Glaze Electric Beat, Yes Love K030 & Orly Sea of Light
It was however the best way of showing off the Mirrorballs!! I'll add now that my niece helped me pick the colours :)
From thumb to little finger I wore the following Mirrorballs: Disco Inferno, Dancing Queen, Freak Out!, Boogie Nights and Hot Stuff. All of the Mirrorballs are amazing! I'm loving shard glitter at the moment, so these are perfect for me. I know some people aren't keen on bar glitter, so be aware that Freak Out! does contain bars.
I used two coats of top coat to keep the glitter as flat as possible, though I did have an issue with a couple of shards refusing to lay flat and catching in places.
My favourites of the Mirrorball collection are Hot Stuff, Disco Inferno & Boogie Nights. Don't you just love the names?!!
The Mirrorball collection can be purchased at
Boots
,
Models Own Online
and the Models Own store.
What do you think of the Mirrorballs? Which one is your favourite?
x